Magic carpets may exist merely in fairytales, but your own precious oriental rugs can really make your house a magical place. These days, we have the pleasure to buy rugs in different sizes, beautiful colors, unique motifs, cheap, expensive, handmade, or not. The abundance can overwhelm you and you can decorate each room of your house with wall to wall carpets or fabulous rugs according to your preferences. In any case, you should give great gravity to the importance of carpet maintenance because it will make a grea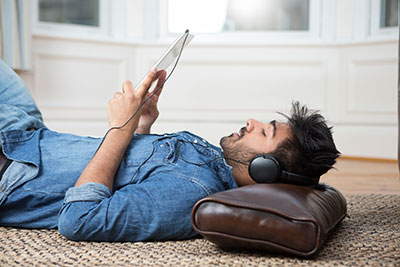 t difference to the indoor atmosphere, your health and its longevity.
Beautiful and well-maintained carpets will add to your house's appeal
but the neglected ones will ruin the image of your home. Carpet cleaning is one of the most significant housework tasks because it relates to your health, aesthetics and pocket. Do you remember how much did you pay for rugs a few years ago? Handmade rugs are meant to last for many life times if they are taken care of, so why keep them in the basement? Don't you know that a flooded basement will destroy them completely?
As an overall, too much sunlight and water are the prime enemies of carpets. Hence, you just need to follow some main rules to protect their beautiful fibers from getting ruined. It is self-evident that you need to keep them away from humid places that might get them wet and allow the growth of mold. In any case, you should do mildew inspection once in a while to ensure their good condition.
There is nothing more enjoyable than the sunlight, which penetrates your homes through the windows, but you must keep the carpets away to avoid discoloration. It is obvious that fibers will get seriously damaged from the fireplace and you should protect them from cigarette burns.
Carpets gather a lot of dirt from shoes, food and drinks and it is not healthy to lie on such stains or breathe the terrible odors, which are released after repeated wine spills and the dog's urination. Dirty rug cleaning will make sure of healthy and long lasting carpets and healthy environments.